Female Dog Sanitary Shorts, Diaper, Panties. Order Now!
Female Dog Sanitary Shorts 🤩 Get this breathable and adjustable female dog diaper, dog underwear. 🐕‍🛒 Buy Now❣️Many cute dog supplies. Formerly, in this section you can find specifications of the product of interest such as measurements, colors, materials, prices and images then this information will help you get to know the product closely. Then, at the end of the text you will find "Layla's Dog Blog" (your four-pawed friend) where she tells you the importance of acquiring certain dog products for their care and entertainment, consequently you will be able to choose better. Likewise, Layla's photo / video is added so that you know her and can access her blog.
Moreover, in the last part of the description you will see the links to our social networks Facebook, Instagram, YouTube, Pinterest, Twitter and Layla's Blog, therefore you can click and follow us to keep informed of daily news thus you can interact with us and share what you like it. As well as informing us what topics interest you or what products you would like us to offer according to your preferences and needs.
Undoubtedly, you can browse all sections in our store where you might find all shipping and important information for you as a buyer, then all your doubts can be solved. However, if you have any question please feel free to contact us. You are the most important for us, therefore your satisfaction is crucial for us. Furthermore, if you have any suggestions, all of them are welcome for us.
Finally, after your purchase please send us an email in order to receive a bonus for your next order.
Description Female Dog Sanitary Shorts:
Cute Pet Dog Physiological Pants Panty In Season Sanitary Shorts For Female Male Dog Cat Diapers Underwear Dog Toilet Products
Item Type:

Pet Physiological Pants
Waist Size:
(

S

):9.84″-11.81″/25-30 cm
(

M

):11.81″-13.78″/30-35 cm
(

L

):13.78″-17.72″/35-45 cm
(

XL

):17.72″-21.65″/45-55 cm
(

XXL

):21.65″-25.59″/55-65 cm
Female Dog Sanitary Shorts Sizes:
Features
1. The material of the product is high-quality.
2. Exquisite craft, the border is neat and not easy to strip line.
3. The waist webbing decoration ornament adds fashion sense with unique fashion.
4. The diaper is special for female dogs during the menstruation, it can help you keep the floor clean, and it can be washable and reusable and is available for all seasons.
5. Adopt cotton to make the diaper which is soft and comfortable, breathable and hygiene can reduce the growth of bacteria to help dogs have a healthy life.
Package Includes:
1 x Pet Physiological Pants
Notes:
1. Please allow 1-3 cm difference due to manual measurement and 3-5 g for the difference between different colors.
2. Due to the screen difference, the color may be a little difference from what you expect, please allow it.
Female Dog Sanitary Shorts Photo Display: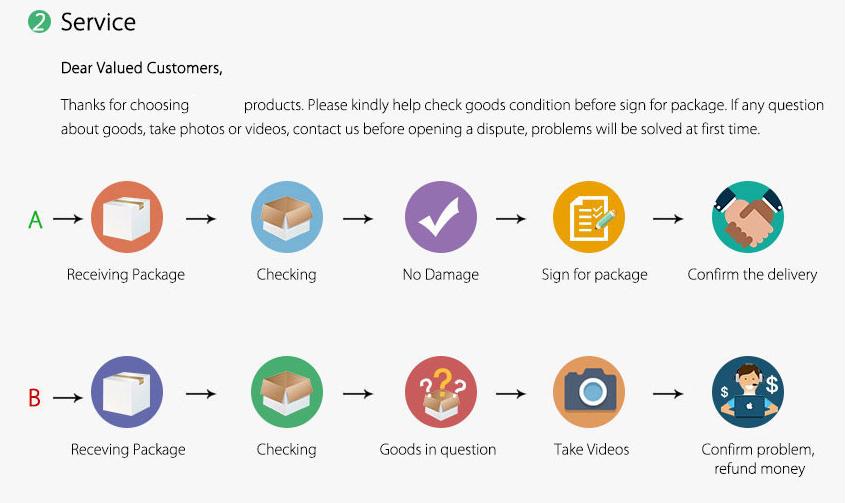 ---
Hello! I am "doggy Layla", your four-pawed friend 🐶 talking to you. Here I share my photo with you.
I would like to invite you to visit my blog and please any suggestion or topic that you wish I talk about, please let me know in the comments section. our
Also, you can follow us in our social media. Below you can see the links.
Thank you for reading me 🙂
See you in my blog: Layla's Dog Blog. 🐶